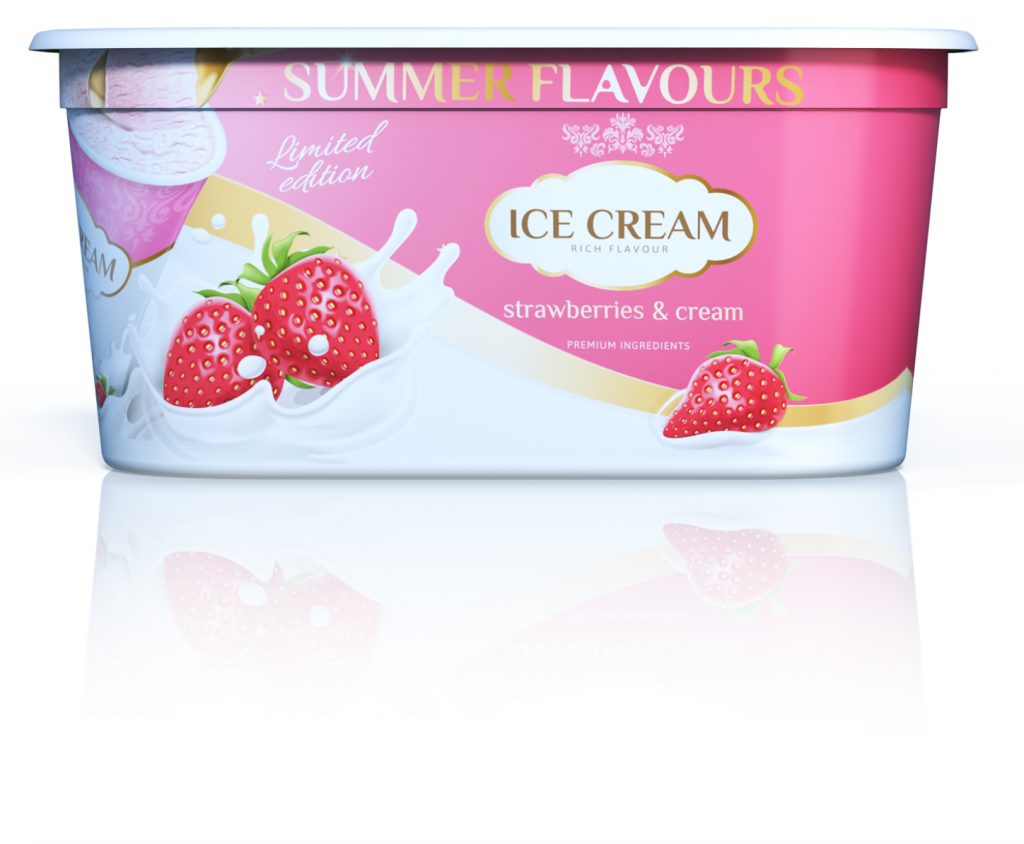 For over 40 years we have been supplying our clients with a decorative process called IML (In Mould Labelling).
With IML, a decorative label is placed in the mould during the part injection moulding process. By capillarity, the resin injected penetrates into the microporosities of the label film, integrating the pack support.
This process is ideal for round pots and lids and also makes it possible to decorate all four sides and the base of rectangular pots with high quality labels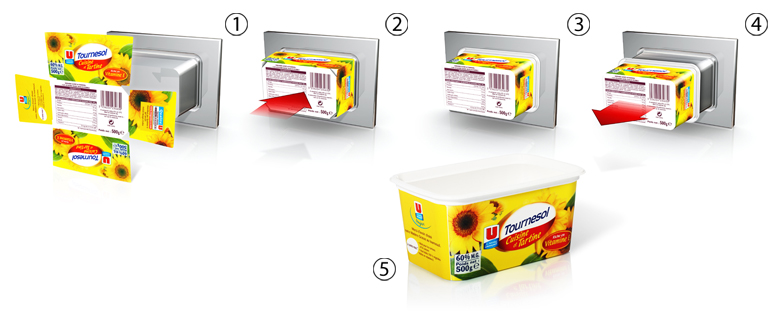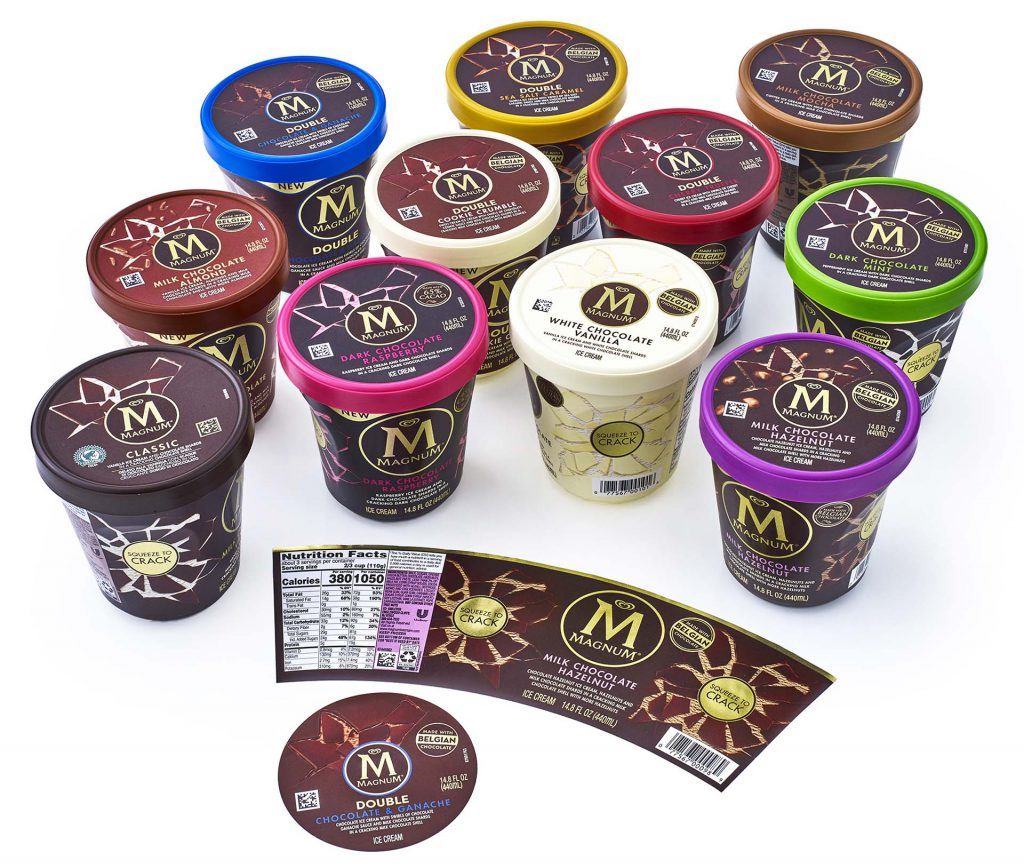 deal for decorating pots, ShrinkSleeve (shrink film) technology guarantees high offset and helio print quality.
ShrinkSleeve technology makes it possible to print advertising and graphics on all types of containers. The sleeves entirely cover the surface of the object to be decorated, whatever its shape – and whatever its size. This is the best process for decorating complex shapes.
We design and execute all styles of packaging. The sleeves can be matt or gloss finished.